Harness Bag - House Cat
Hand-painted by:Philippe Boonen
Regular price

$582.00 USD

Regular price

Sale price

$582.00 USD

Unit price

per
As Mark Twain said: "Of all God's creatures, there is only one that cannot be kept on a leash, the cat". Housecat tells the story of a pet, but in particular, the cat.
It symbolises deception, intelligence, mystery and even secrecy. Moreover, in the story, the cat is considered a guardian. It is an independent animal that shows independence, flexibility and an incredible adaptability to any environment.
The analogy that Philippe Boonen represents for the Anna Cortina universe in the illustration is based on the different positions in which the cats settle and the clothes that follow them. However, the cat is the king of the house.
Share
Material

Harness Bag: Cuero vacuno español de alta calidad con el interior en serraje.
Measures

Harness Bag - Base: 13'5cm x 11'5cm Compartment 1 (zip): 14cm x 17'5cm x 2'5cm Compartment 2 (snap closure): 12'5cm x 11cm x 2cm Compartment 3: 18cm x 10cm Strap 1 (max length):40'5cm Strap 2 (max length): 66'5cm
Cares

Skin: It is recommended to use a slightly damp uncoloured cotton cloth to remove dust, then dry it well with another dry cloth. It is recommended to moisturise the leather with special creams a couple of times a year. Fittings: It is recommended to use a special cloth for metal materials to avoid scratching the fittings.
About the Bag

The Harness Bag accessory is Anna Cortina's first avant-garde proposal, full of nuances and unique details. This accessory provides the opportunity to live and move freely. This is thanks to its exclusive articulated/structured design based on a harness, so you can wear it with outerwear or oversize garments.
Shipping and Returns

You will receive your order within approximately 24 or 72 hours for domestic deliveries. For international shipments the delivery time is 7 working days (outside the EU).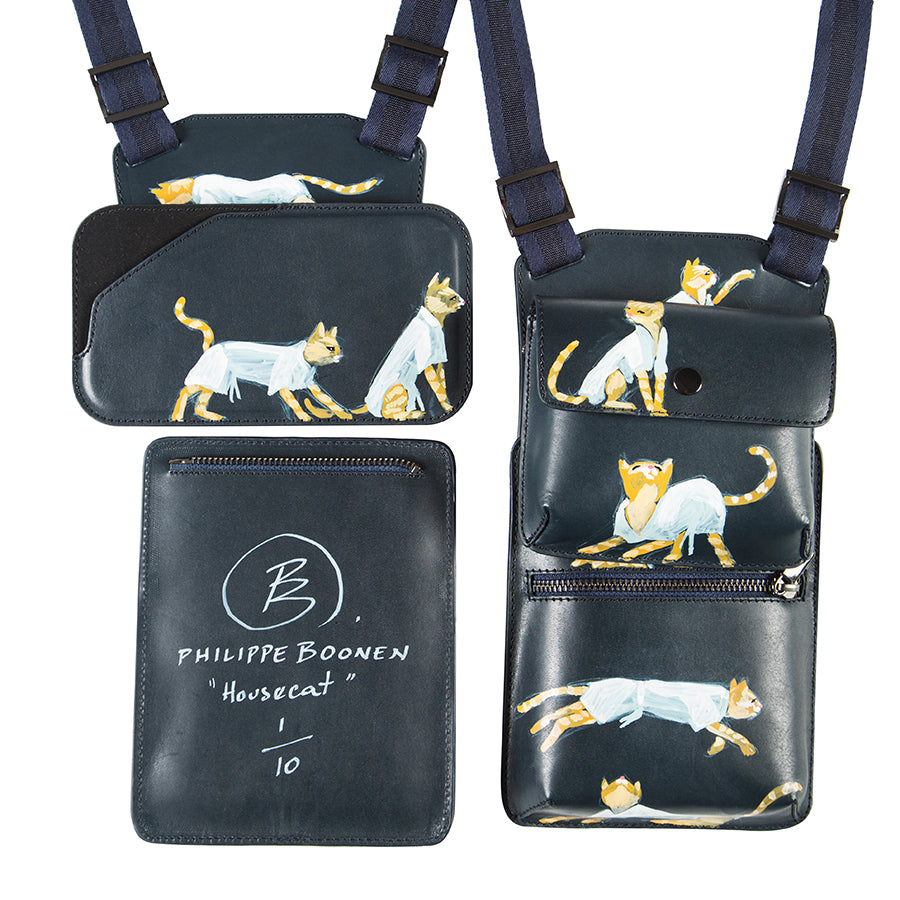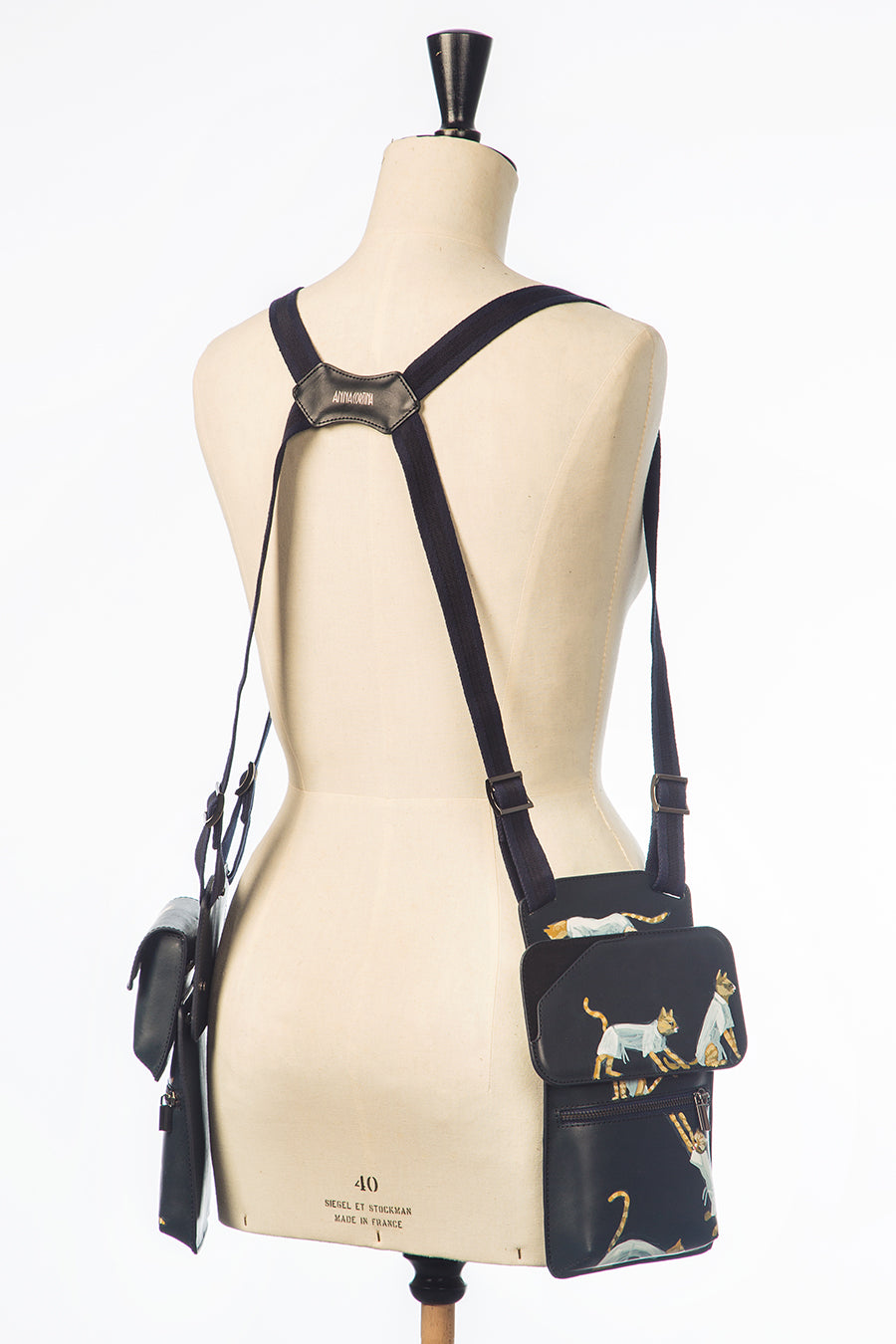 Handcraft

Genuine leather bags, numbered, limited edition and handmade with the highest quality materials. Exquisite finishes and hand painted, one by one.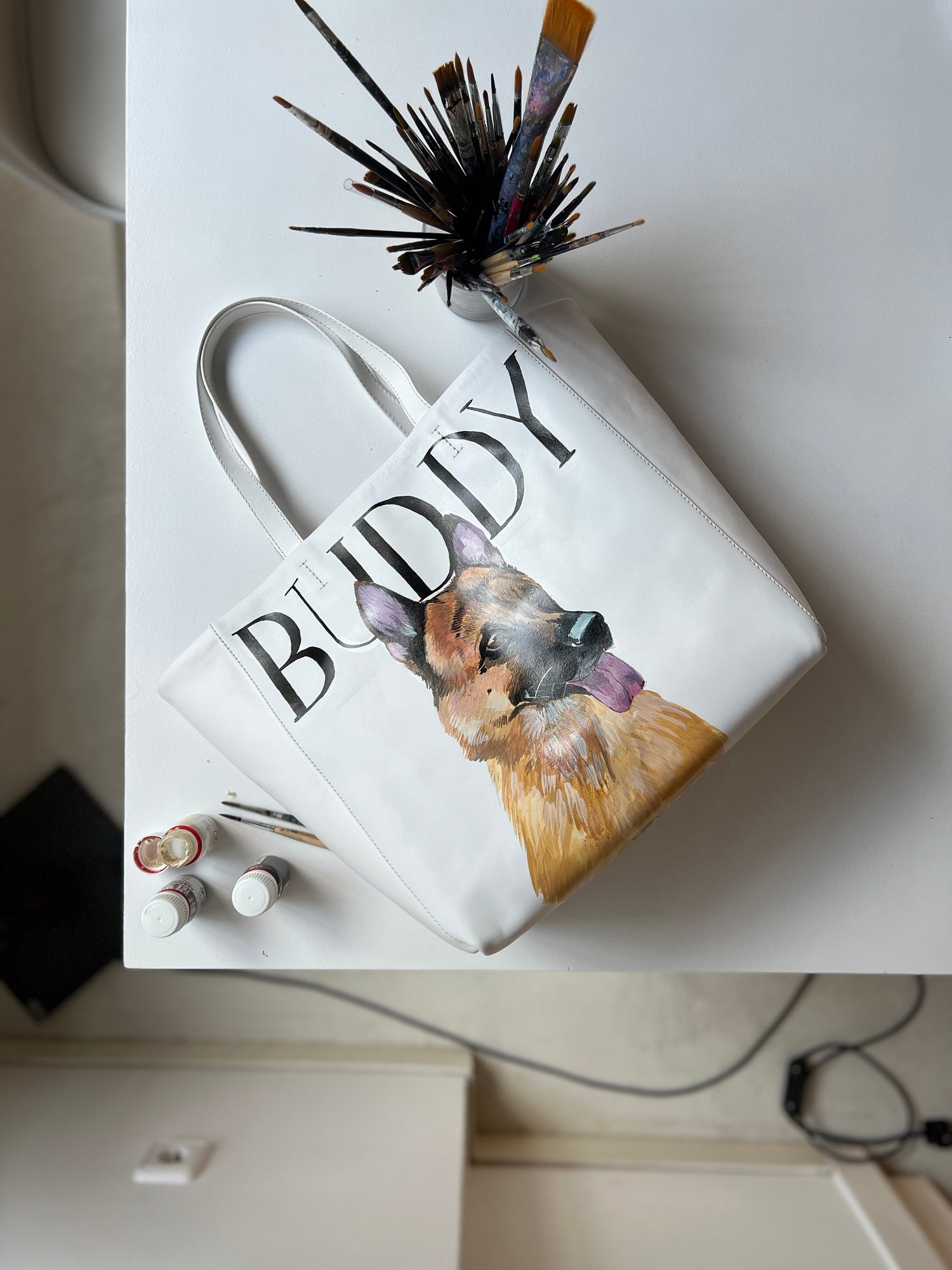 Personalise your bag
Personalise your bag! You decide what story you want to tell. We design together with you the words, drawing... to give your own style to your bag.
Customize