Tote Bag - Who's whom?
Hand-painted by:Philippe Boonen
Regular price

$874.00 USD

Regular price

$0.00 USD

Sale price

$874.00 USD

Unit price

per
Anna Cortina presents her collection Le Kiosque. If we talk about magazines, fashion and the "cool" concept, we have the formula called The Face. This magazine is considered spontaneous, out of the ordinary, with extravagant covers of design, fashion and music, always a step ahead. Who would imagine Winona Ryder covering her breasts with two CDs?
Who's Who is the comic representation of a giraffe that (hardly) pretends to be a monkey, wearing a mask. The giraffe is a special animal because of its characteristics that symbolises greatness, empowerment and the spirit of self-improvement, to remind us that every human being has potential and is capable of meeting his or her challenges, such as making a place for himself or herself in a new social group.
Challenge accepted.
Share
Material

Tote Bag: High quality Spanish cowhide leather with split leather interior.
Measures

Tote Bag XL - Length: 33cm Height: 39cm Depth: 18cm Top Handle: 21cm Pochette: 26cm x 19cm
Cares

Skin: It is recommended to use a slightly damp uncoloured cotton cloth to remove dust, then dry it well with another dry cloth. It is recommended to moisturise the leather with special creams a couple of times a year. Fittings: It is recommended to use a special cloth for metal materials to avoid scratching the fittings.
About the Bag

The Tote Bag is our range of luxury bags in high quality leather. A timeless piece for everyday use. Available in plain and with a selection of designs created by Anna Cortina and different artists, what's your story? All bags include an interior pochette to keep your day tidier. Made of high quality recycled leather to take advantage of other production chains.
Shipping and Returns

You will receive your order within approximately 24 or 72 hours for domestic deliveries. For international shipments the delivery time is 7 working days (outside the EU).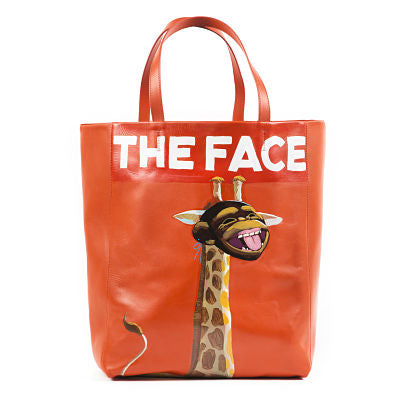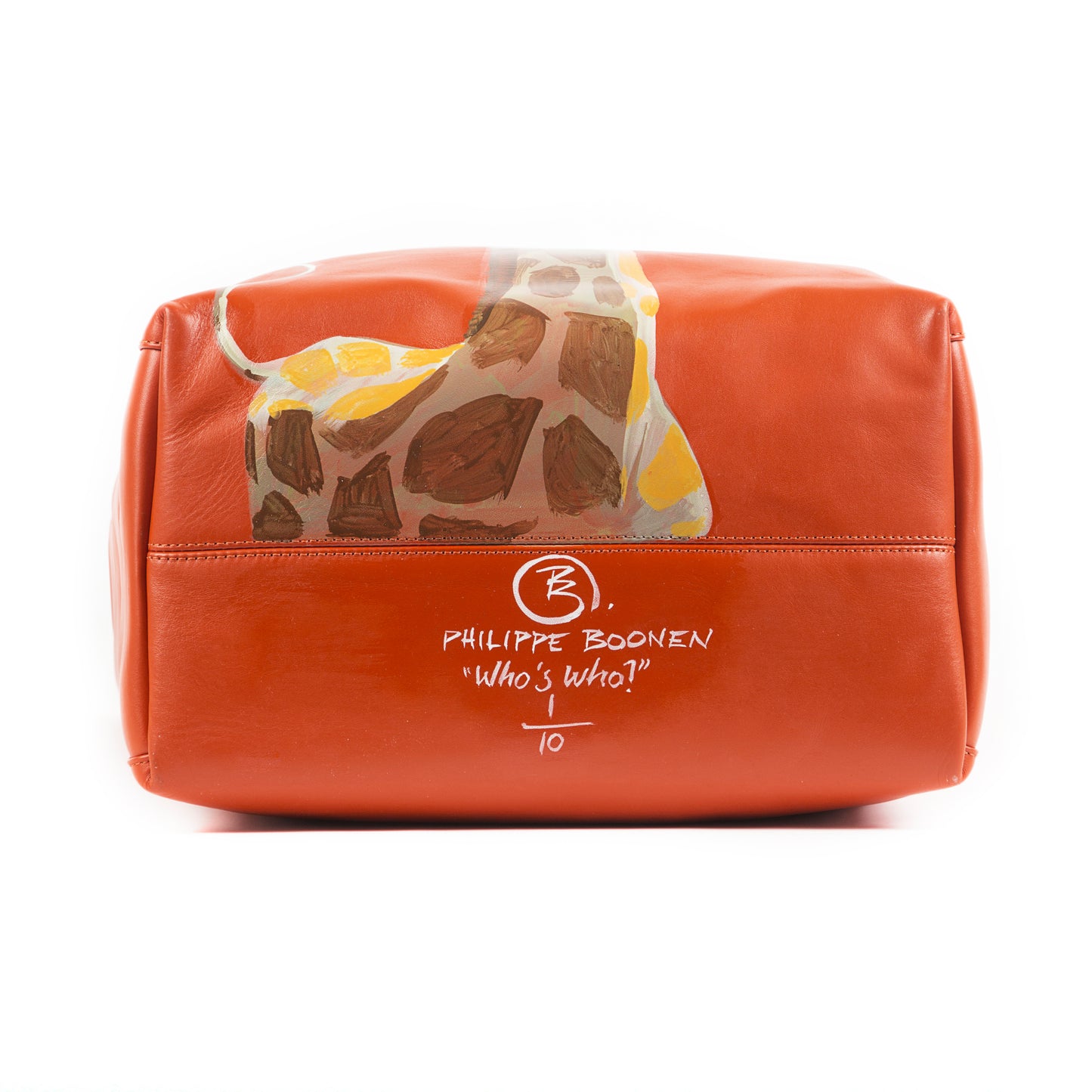 Handcraft

Genuine leather bags, numbered, limited edition and handmade with the highest quality materials. Exquisite finishes and hand painted, one by one.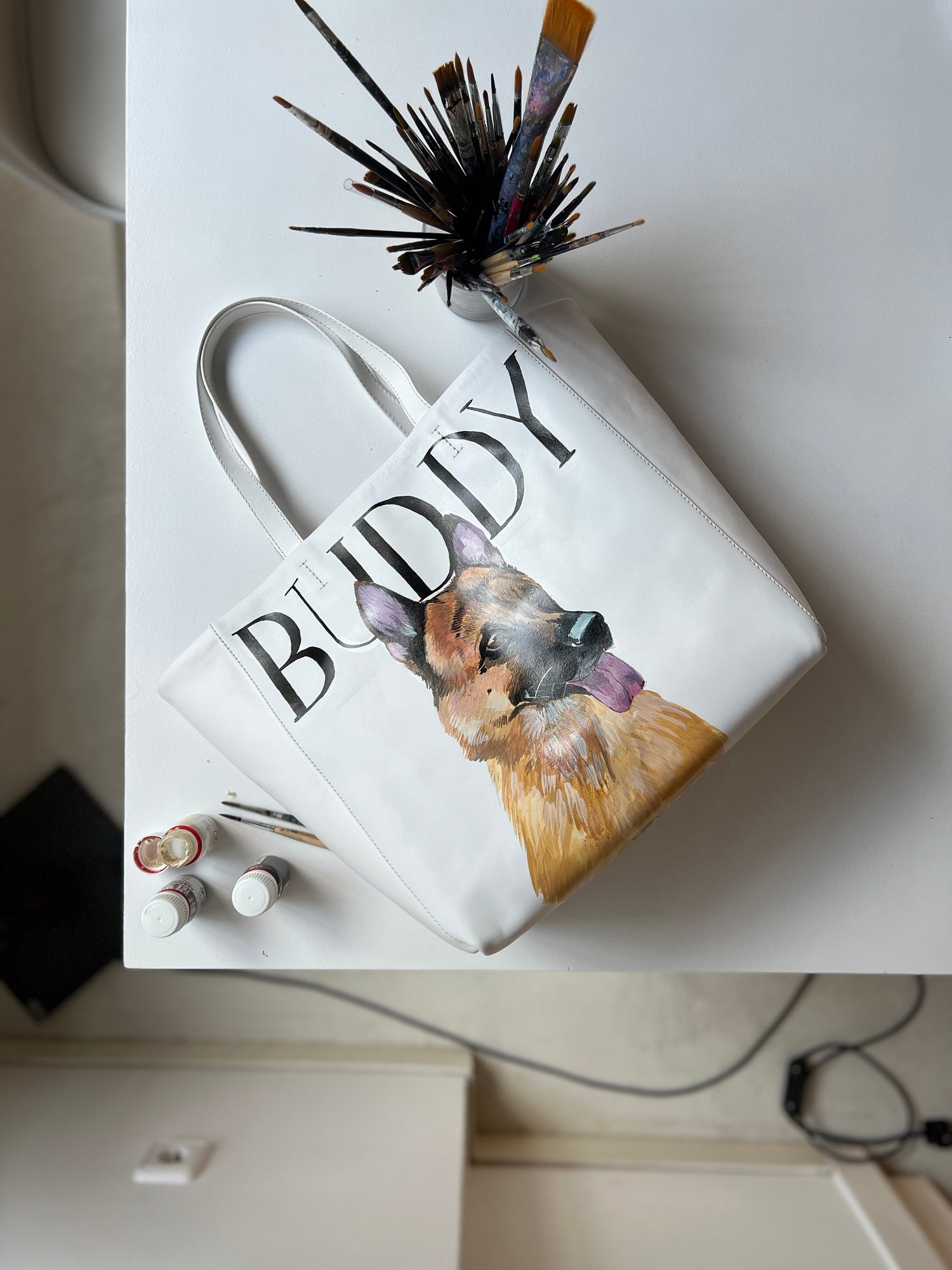 Personalise your bag
Personalise your bag! You decide what story you want to tell. We design together with you the words, drawing... to give your own style to your bag.
Customize